Rockwood ~ A woodland camping pitch.
A south and west facing pitch set on the edge of the woodland before you get to the Valley. A picnic table and covered campfire area is set back from this pitch, slightly raised that has under canopy views through the woodland. Its own waterless toilet is discreetly positioned at the back of the pitch for your sole convenience.

This pitch was called Rockwood as it is named after the first campsite I (Kev ) used to camp at in Ontario in Canada where I grew up as a child. That site was like ours and has influenced the way we have developed our campsite in the woodland. It also has a massive rock on it that was there when we created the pitch and its by the woods ;-).

The covered campfire area has an extended end covered to floor on two side which means there is a 2M long work top perfect for laying out your kitchen, stove and kit. All undercover this makes catering even in challenging weather a breeze.
This flat and level area bound on one side by trees and set off the track going on down to the sea and the stream on the other this is a great site for the late afternoon sun as it gets the sun later in to the day than most other pitches. The stream is not easily accessible but care/ parental assessment should be made before allowing your children to play in it.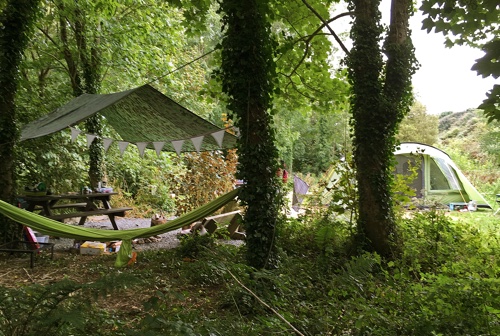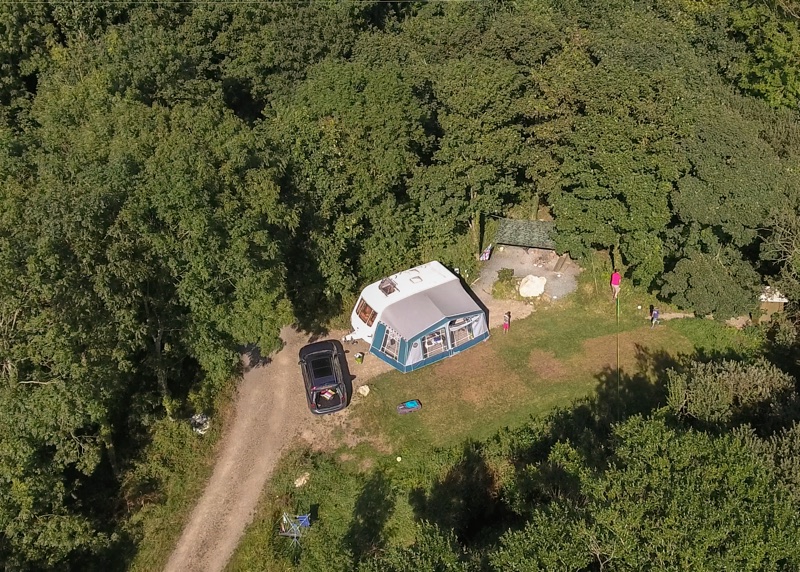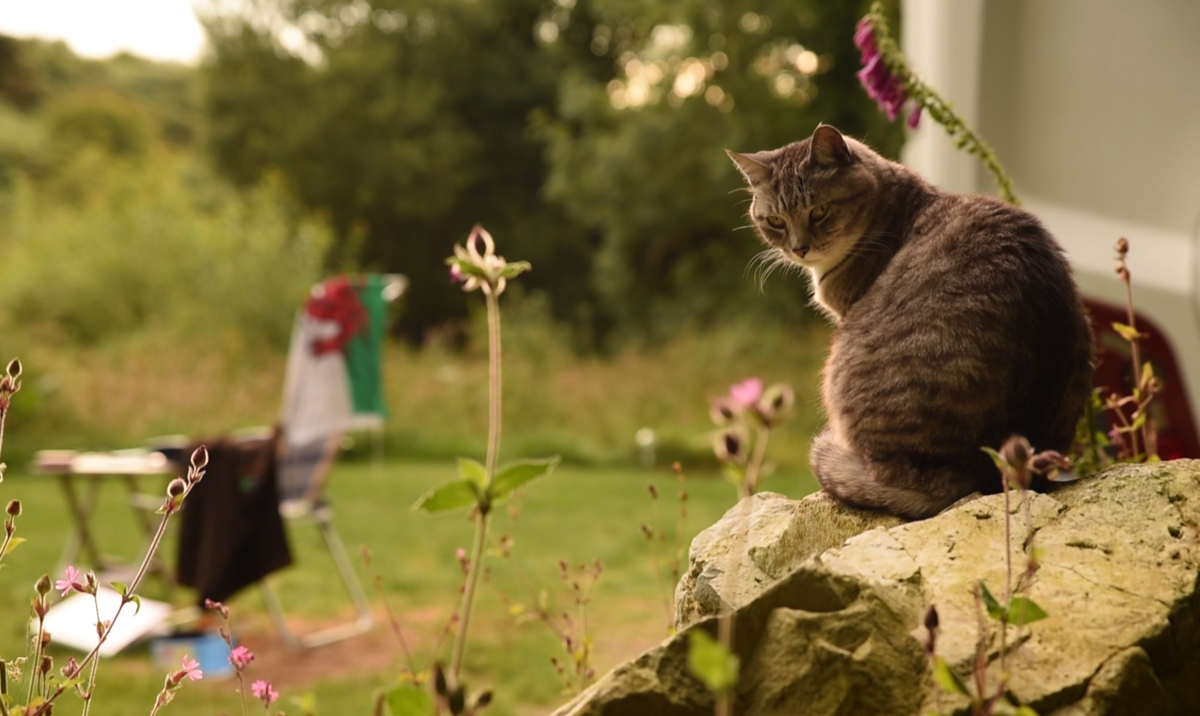 This was originally where we used to have the Dragon Tipi which has now gone on to another campsite we founded called Kitewood. Now it is has electric hook up for those that want it and is a combination of all weather standing so great for motor homes, caravans, camper vans etc. But is equally suited to tents as the rest is grass that takes pegs no problem. The total pitch-able area of this extends to around 20m x 12m so great for just about any tent.
It's fairly central in the site and has its own little "short cut" through the woods towards the facilities making it easy and quick to get to the wood store and fridges. This pitch is great if you like to put up a hammock or even want to set up camp in the trees by hammock.