Secluded, hideaway coastal camping. Close to the beach and harbour of Abercastle.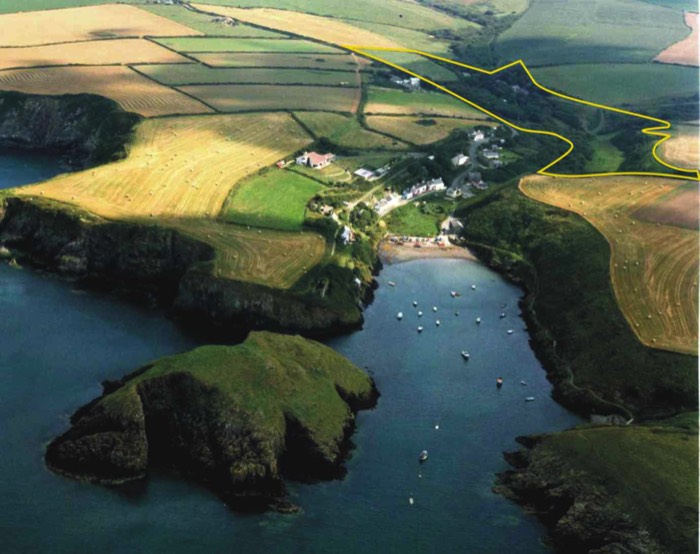 Trellyn Woodland Campsite is set in 16 acres of our home (see yellow outline above), just yards from the harbour of Abercastle, Pembrokeshire,Wales,UK . As you can see we are just set into the valley leading down to the sea giving you easy access from your camping pitch. This sheltered position means our luxury yurt and eco-dome holidays offer protection from the weather when it becomes a little strong.
We are on the St Davids Peninsula that enjoys the same sort of weather as Cornwall but without the crowds.
The Pembrokeshire Coast National Park is one of Wales's best kept secrets and is the UK's only truly coastal National Park. There are lots of outdoor activities to do right on our door step and if you want the theme parks, there is Oakwood and Folly Farm, as well as many other holiday attractions within 30-40 minutes drive.
Our family, by the beach campsite offers a real quiet camping experience to those seeking an eco-camping experience or those who just want to go gentle on the planet. "Wild" or hideaway camping best describes our little valley site..
The North of Pembrokeshire is still relatively unspoilt and small beaches can be found that you can have all to yourselves. If you want to see us from the air try google Earth. You can even check out the beaches along the coast !
For directions see here.