Cool camping, hot showers, free firewood and more
The basics-
We have 2 family sized walk in shower/wash rooms and separate toilet (in the main building on the left as you enter the site) these are power showers with thermostatic low volume water heads so those of you who know can still try the "Trellyn Camping Challenge" !. In the main building there is also a washing up area and power supply for charging phones, torches, etc. (These are FOC). There is a notice board and also daily marked up chalk board with various things that may be of interest to you. We have a selection of books and games that we have built up over the years that are freely available to borrow.
We are big into our recycling trying to keep Pembrokeshire beautiful, so we can recycle just about everything and we provide various bins to sort the different items.


Plus…
We provide 1 communal chest freezer, 3 fridges that you have access to and also we provide ice packs so you can change over packs to keep your food chilled. If you bring your own please ensure they are marked with your family name. For cooking over the fire we have a lot of pots and pans if you don't want to spoil your own. There is a campfire grill and picnic table on every pitch and with each structure. You will also find a covered campfire area on all the camp pitches too.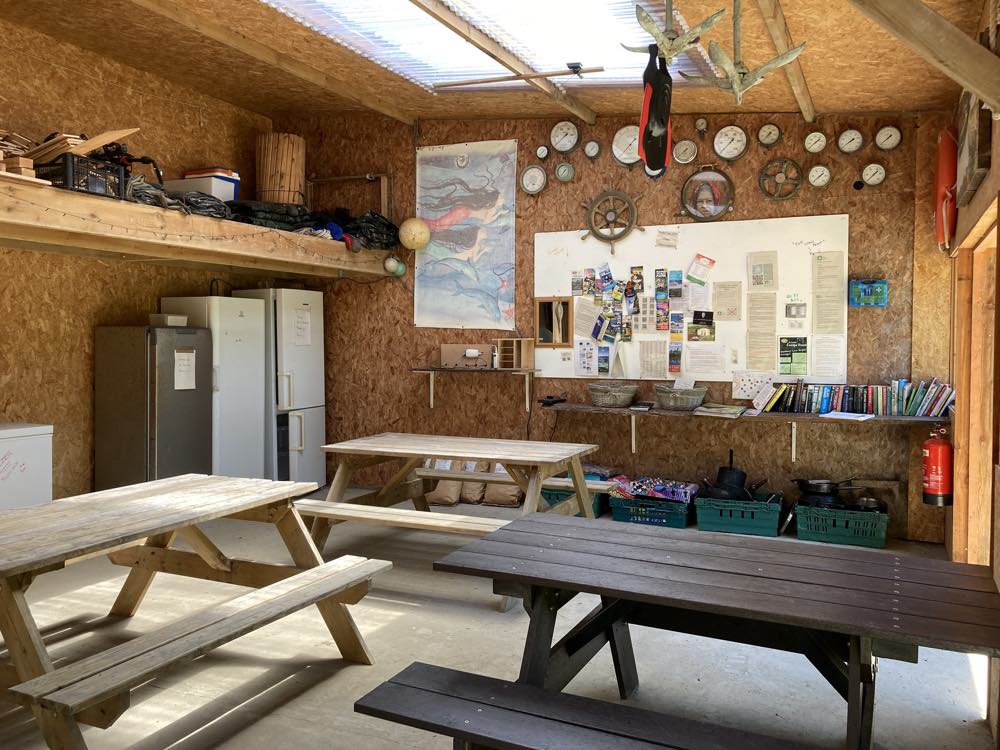 Water sports equipment-

We have an extensive stock of free to borrow Body Boards, Surf Boards, Sit-on-Top Kayaks, various wet suits, buckets, spades and rock pooling nets. These are available on a free "fair usage" arrangement, but are not guaranteed as it depends on how many people want to use them.


Wood fired pizza oven
This is a pizza oven which we get going early in the week (subject to weather) for making the most delicious pizza, roasted vegetables and mushrooms. We organise a pizza evening every week, usually on a Sunday or Monday as it takes around 3-4 hours to get up to optimum temperature and we are able to supply instruction on how to prepare the perfect pizza. If you have never had authentic freshly made Pizza , you are in for a surprise. Great family fun and a social meal experience, at the same time.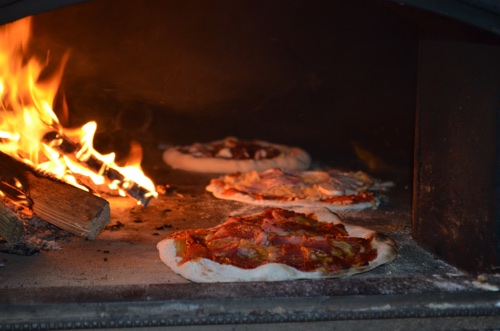 Free WIFI
We were in two minds about Wifi and make it available to those of you who need to keep in touch as phone reception isn't great around here. O2 is particularly bad, Orange, EE, T-mobile and Vodafone are OK. We don't have very fast speeds, so please don't expect to live stream movies :-)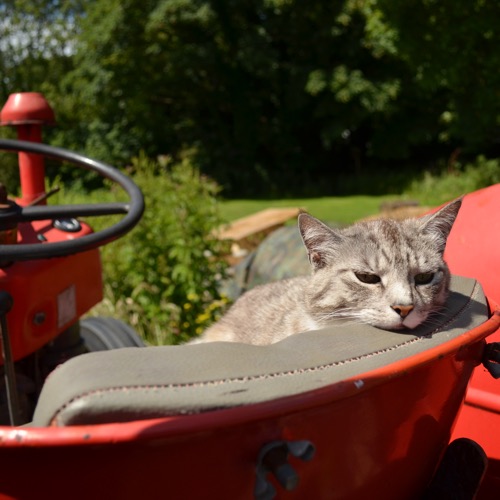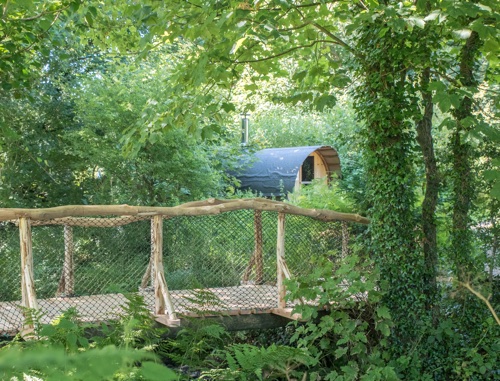 Wood fired sauna
We have a 6 person sauna for those of you who like getting hotter still. It takes about 20 minutes from lighting to get up to temperature and has been a real hit for those evenings that are a little cooler or damp and raining.
Re-cap list

A piece of Pembrokeshire ~
exclusively yours for the week
Freezer
Fridges
Hot power showers
Hot water
Toilet paper
Charging points
Games
Maps
Recycling
Fire wood
Camp cooking ware
Wet suits
Surfboards
Bread oven
Sauna
WIFI
Information area
Campfire grill
Buckets
Covered rain area
Picnic table of your own
Spades
Toys
Ensuite toilet on every pitch and structure !
Covered social area
Rock pool nets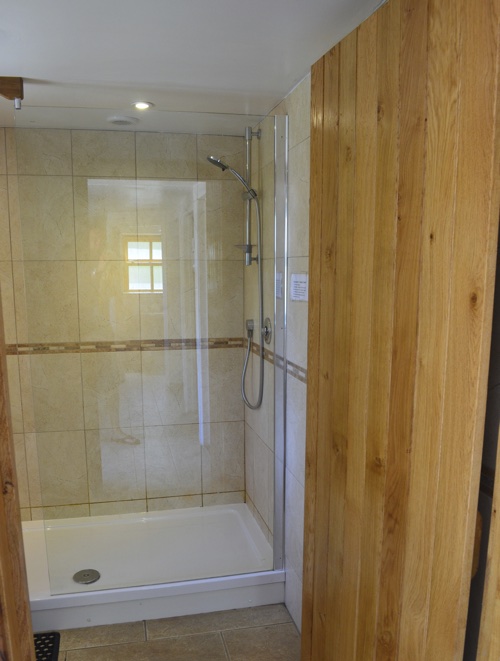 Please note: Whilst we offer all the above as part of your holiday, the following below are not treated as conditional part of any holiday . They are are offered and no charge is made but availability may be affected by other peoples usage on a first come first served basis or limited by time frame. These include the pizza oven, sauna, wet suits, surf boards. They are here and are free to use but we won't guarantee they are available all the time.